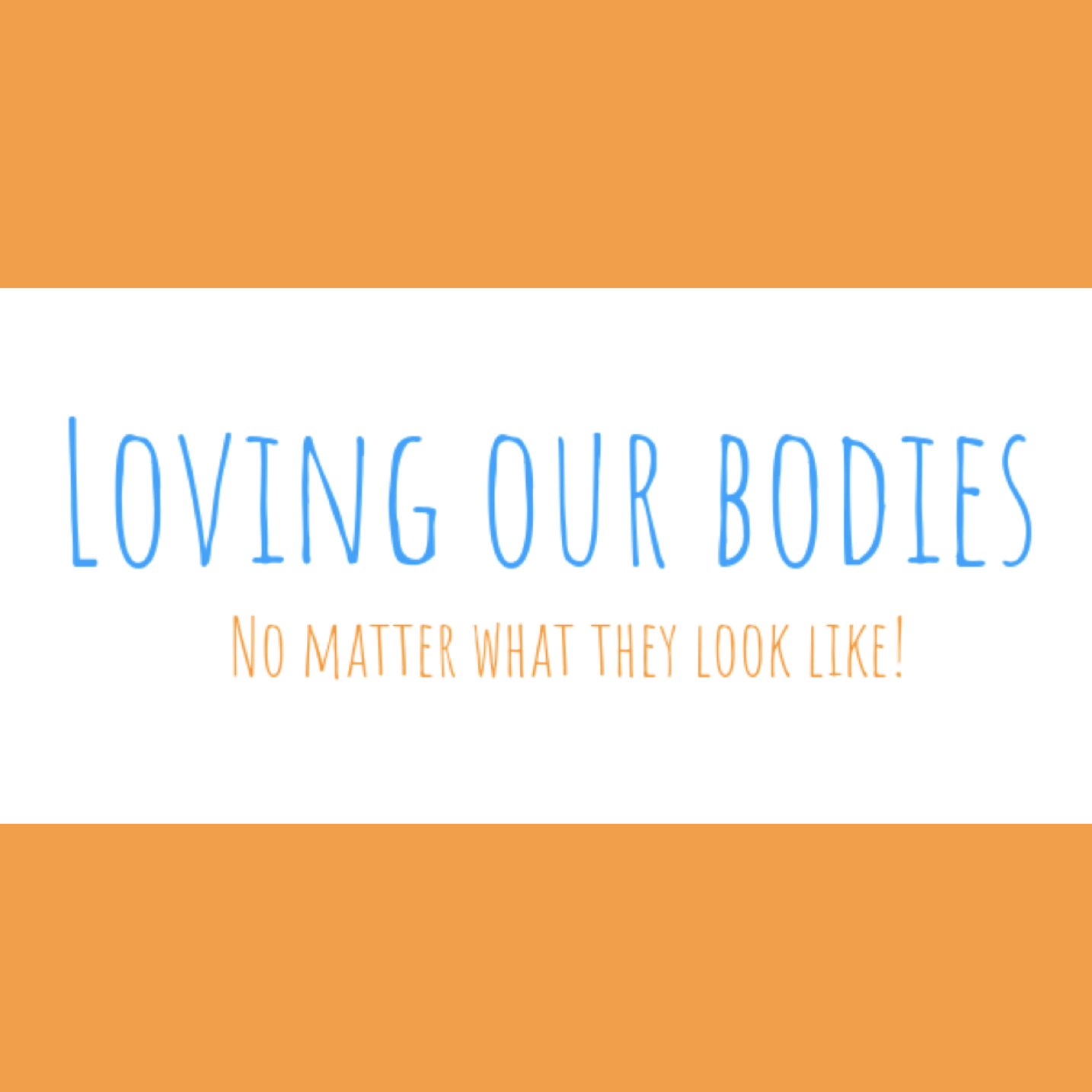 A lot of the young people we work with struggle with body image. Body image is how we view and think about our body. Positive body image occurs when a person is able to accept, appreciate and respect their body. The holiday season can be especially tough for folks who are struggling with body image. Jokes about elastic-waist pants at holiday dinners, favorite holiday foods that only come around once a year, and the overwhelming amount of New Year's diet and fitness marketing can make this time of the year tough. 
According to Melrose Center, over 50% of Americans are unhappy with their body's appearance. This is especially true in our young people. 53% of 13 year-old American girls are unhappy with their bodies. This number grows to 78% by the time girls reach 17. However this doesn't just effect women-identified folks, 30% of teen boys use unhealthy weight control behaviors. Another study found that transgender college students had over four times greater risk of being diagnosed with anorexia nervosa or bulimia nervosa, and two times greater risk of eating disorder symptoms such as purging compared to their cisgender female peers. Studies have found that young people who have negative body image are more likely to have lower self-esteem, be depressed, anxious, and at higher risk for eating disorders.
Learning to love our bodies is a journey and it's not always easy. Be gentle with yourselves and your young person. Our society pressures us to always seek something "better" for our body, but give yourself permission to love your body, just the way it is! 
There are many ways we can help our young people (and ourselves) love our bodies and enjoy holiday celebrations!
Value your body for what it can do rather than what it looks like. Remember, there is no wrong way to have a body!

Be a body positive role model. Our young people take note of how we talk about ourselves. Even subtle comments and messages we may not be aware of can impact our young people. Instead of making a comment about needing larger pants for all the dinner you are about to eat, thank whoever provided all the delicious food.

Watch how we talk with others. During the holidays we may be seeing family and friends we haven't seen in a while. Instead of commenting on their appearance "you look great – you've lost so much weight" or "wow you have really grown a lot" ask them how they are doing or what they have accomplished this year. Focus on the person as a whole, not just their body.

It is okay to indulge! Many holidays are celebrated with special foods. Have you been looking forward to grandma's signature mashed potatoes? Then eat them!

Don't judge what others are eating! Resist the urge to say, "Are you really going to eat that second slice?" It may be said with good intentions, but its impact can be hurtful.

Find a fun way to get moving! Moving our bodies reduces stress, and gives us energy; two things we need during the holidays! It can be hard to find ways to be active during a Minnesota winter. Plan family activities that are fun and get the body moving like dressing warm and finding a sledding hill, or heading to a local community center.
BODY IMAGE TIPS FOR EVERYDAY OF THE YEAR
Celebrate and love what your body can do for you.
Have a list of things you like about yourself. Read it regularly.
Think of yourself in entirety and as a whole person, not just a body.
Be mindful of who you surround yourself with. Positivity is contagious!
Follow a variety of profiles on social media that show different bodies.
Cancel the thoughts in your head that don't add value.
Work with your body, not against it. Wear comfortable clothes that make you feel confident.
Take note of the advertisements and media messages that promote negative self-talk.
Do something nice for yourself.
Take the time you normally worry about food, calories, or your weight and help someone else.
Art credit: Maxine Sarah Art and Unknown