Medical & Mental Health Services Serving Ages 12-26
Hours
Mon: 12pm-8pm
Tues-Thurs: 12pm-5pm
Sat: 10am-2pm
Location
15 8th Avenue South,
Hopkins, MN 55343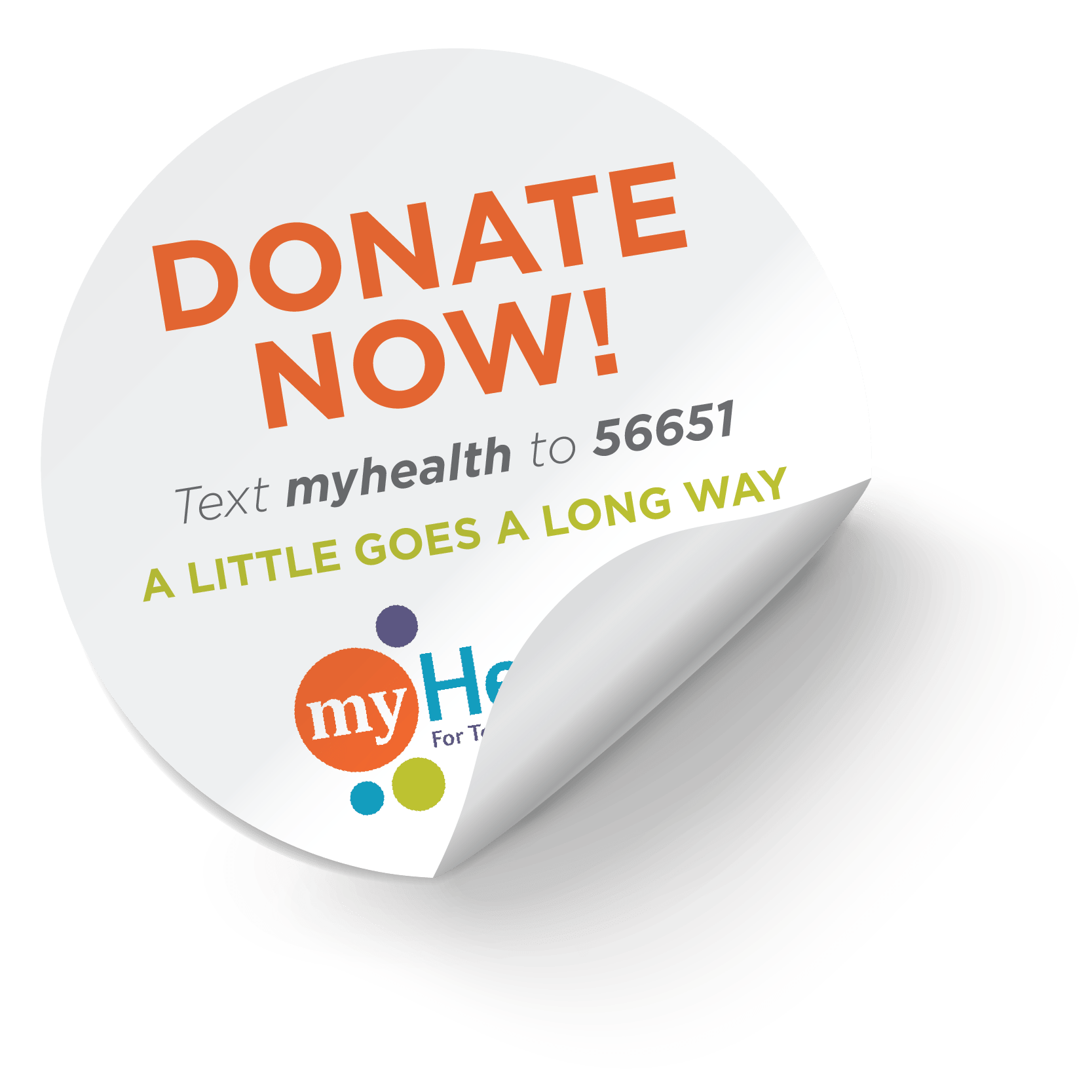 Introducting myHealthMN.org/QUIT
myHealth's Youth Advisory Board comprises 15 to 18-year-olds who are dedicated to improving the health of their peers. They have created a brand new resource to advise young people on the risks of nicotine use and provide resources for quitting that work on young people's terms.
If you or a friend have questions about vaping, just go to myHealthMN.org/QUIT and get the answers you need.
Vaping Resources
If you want to quit, don't worry: the help you need is here! Schedule a nicotine cessation visit with one of myHealth's health care providers. They will provide information, a cessation plan, and prescriptions if needed to help you live life the way you want.
Just call 952-474-3251 or click the appointment button below.
Make an Appointment
Children's
Dental Services
Call Now
Next Clinic Date: March 29, 9 AM – 4 PM
Children's Dental Services will be at myHealth providing low-cost dental care for ages 0-26 and pregnant people of all ages.
Exams, X-rays, Fillings, Oral Health Education, Cleanings, Crowns, Fluoride, Extractions, and Sealants.
Contact Children's Dental Service at 612-746-1530 to schedule your appointment and ask about the sliding scale fee program. Let them know you want your services done at myHealth for Teens and Young Adults.
Stay
Healthy
Call Now
If you are sick, stay home until:
At least 24 hours have passed since resolution of fever without the use of fever-reducing medications, AND
Improvement in respiratory symptoms (e.g., cough, shortness of breath or sore throat); AND
At least 5 days have passed since symptoms first appeared
You Can
Stop Vaping
Learn More
Did you start vaping and now you're struggling to quit? Well MyHealth can help. MyHealth for teens and young adults can help by providing:
Nicorette gum
Nicorette patches
Counseling support
Don't wait another day. If you're interested in quitting please call and schedule an appointment today (952) 474-3251. Need help even sooner? Visit My Life, My Quit's website or text 36072 to chat with a coach.