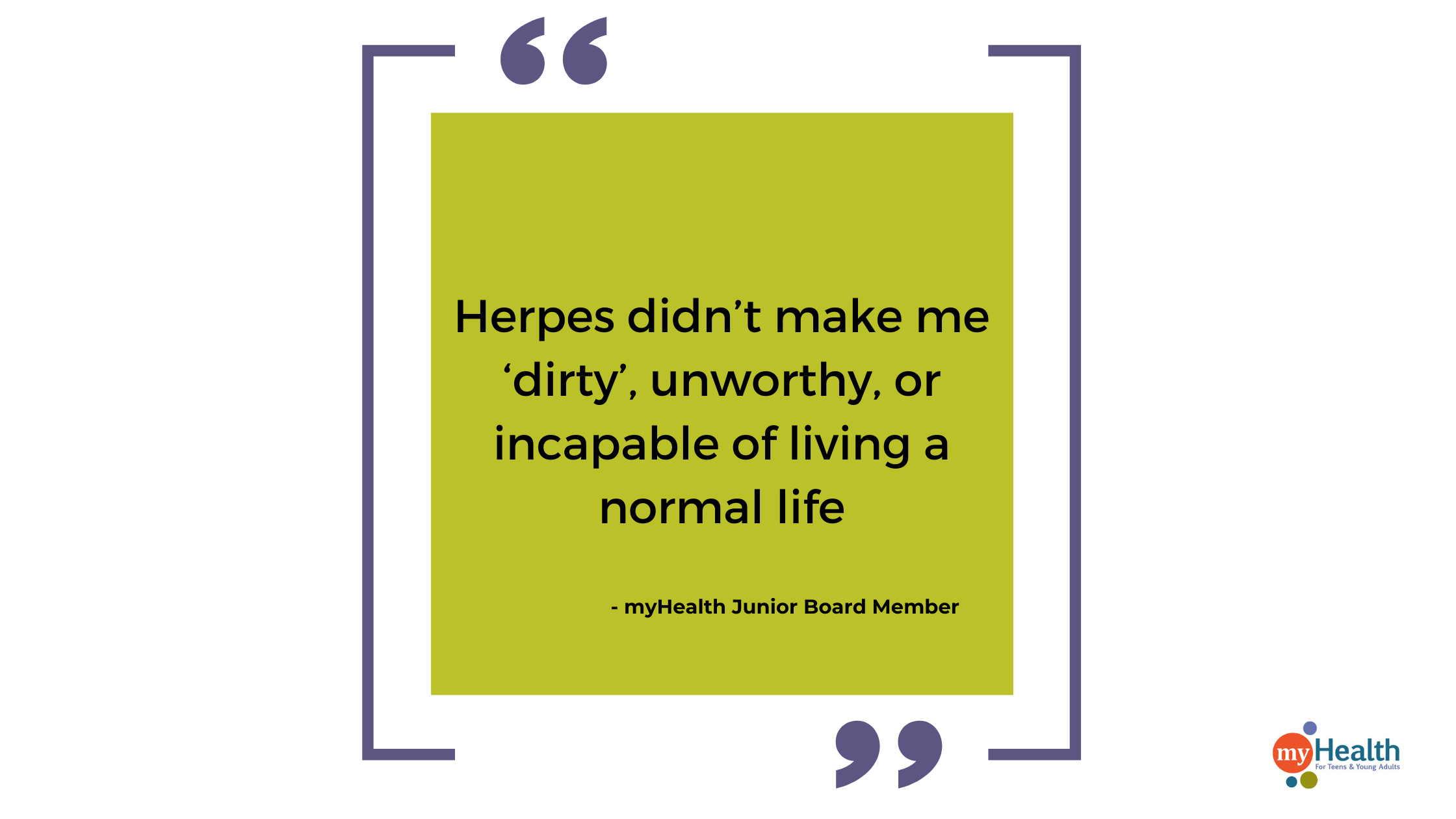 In 2018, I had just broken up with my long term boyfriend and rejoined the dating scene. I was single and ready to mingle! I dove head first into hookup culture. I had a new date every other night of the week and not a care in the world. My version of safe sex was being on birth control and briefly asking someone "You've been tested, right?" in the heat of the moment. That quickly caught up to me as I was soon diagnosed with genital herpes and sidelined from the dating game.
Navigating a positive STI diagnosis wasn't easy. Mine came with a lot of shame, self-blame, and anger. I was too embarrassed to tell anyone. I was mourning the life I thought I had to give up on my own. I turned to the internet in hopes of finding some sort of cure (newsflash – it doesn't exist), but it did lead me to a sex education crash course. Not only in how I should have been properly protecting myself, but that herpes wasn't the terrifying pictures I was shown once upon a time in sex ed.
Educating myself on herpes made me reevaluate my initial shame. Herpes didn't make me 'dirty', unworthy, or incapable of living a normal life. It didn't change my personality, hobbies, or my values. My diagnosis was separate from who I was as a person. I began to see herpes not as a curse, but as a way to surround myself with people who would take the time to get to know me for me.
I started sharing my positive STI status with close friends. Each one of them reacted in a supportive way and asked for more knowledge. I gained more confidence with every person I told. Disclosing my status no longer seemed like such a daunting task. It became empowering. I was in control of who I told, I had the opportunity to educate other people, and if someone didn't like it, I got to walk away knowing that they were missing out on the opportunity to get to know me.
Three years ago I knew herpes was going to change my life, but I didn't know that it would going to change for the better. Through my diagnosis I established an amazing support system of friends, a sex education that I would have never learned otherwise, and gained confidence within myself. Being diagnosed with herpes or any STI can be scary, but it doesn't diminish your value as a person. You are still worthy of everything life has to offer.