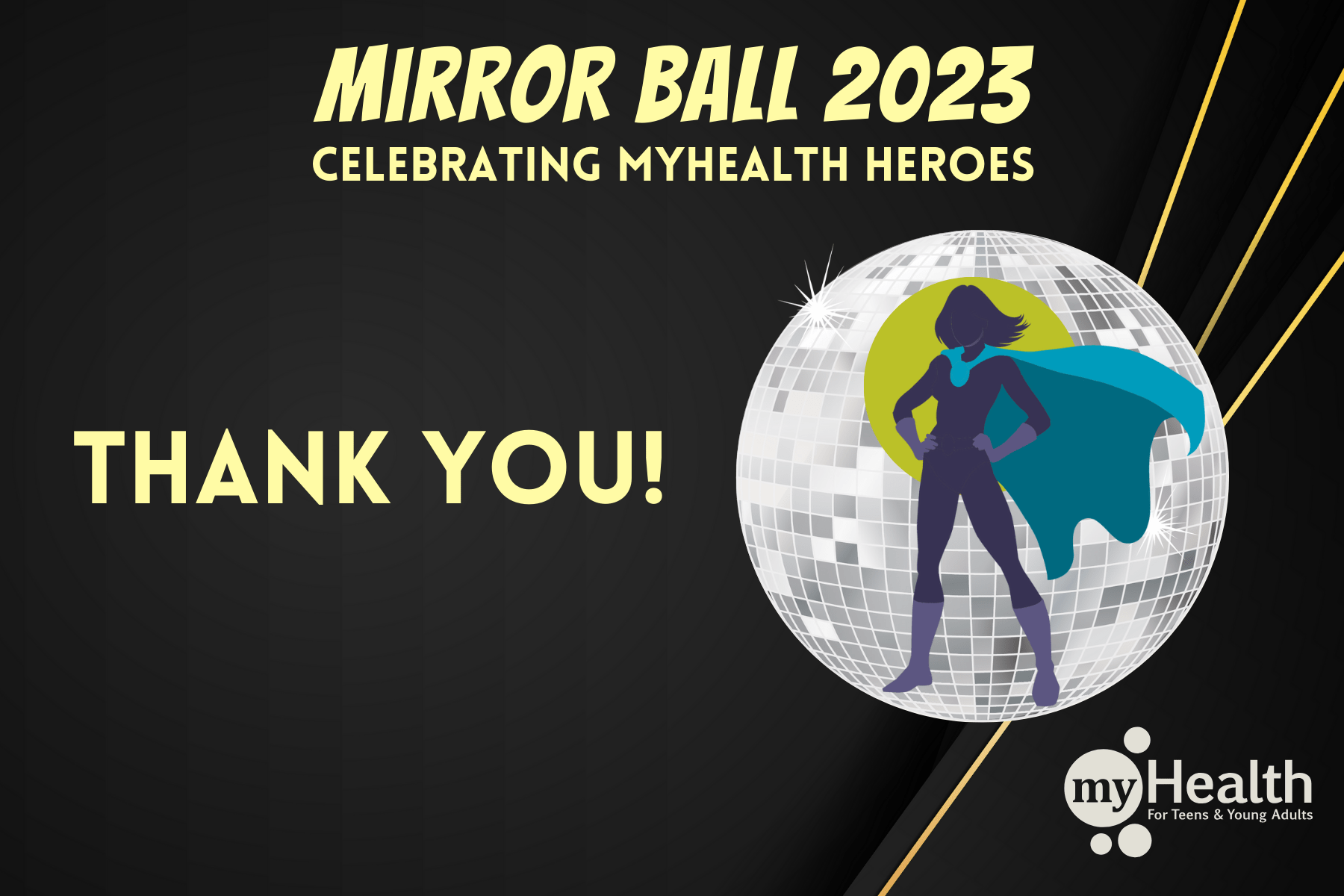 Thank you FOR MAKING THE gala a complete success!
Because of your generosity, we surpassed our goal of raising $100,000 at this year's gala. Your contribution will provide access to services, treatment, and resources that young people in need otherwise couldn't afford.
Vendors & Auction Donors
You stepped up for a good cause and gave us amazing items for our silent and live auction. Every year we are blown away by your generosity and creativity. THANK YOU!
Attendees
Just by coming, you showed your commitment to the cause of providing health care and education to youth. Thank you for making our event so fun.
Bidders
Thank you for participating in the live and silent auctions. The friendly battle of bidding was so much fun – and is going to make a genuine difference to myHealth and its clients.
Sponsors & Donors
Some of you chose to give above and beyond at the gala, and we were so humbled by your giving. Each donation is being invested directly into our work, and we couldn't thank you enough.
Volunteers
We love ya, our dear volunteers! You make sure the night runs smoothly. It was so great to see returning volunteers and meet new ones excited to invest in myHealth's mission. Your gift of time made a difference to us.
myHealth Staff
Our theme this year was myHealth Heroes. That's you, myHealth staff! You choose to work at an organization that can't pay you as much as a big healthcare system, but you decided this work was worth your time and passion. Thank you for all the amazing work you do to ensure that myHealth clients get all the care they need, whether it's in the clinic, in the community, in a therapy session, or in the office. Thank you for being health care heroes; you are genuinely appreciated.