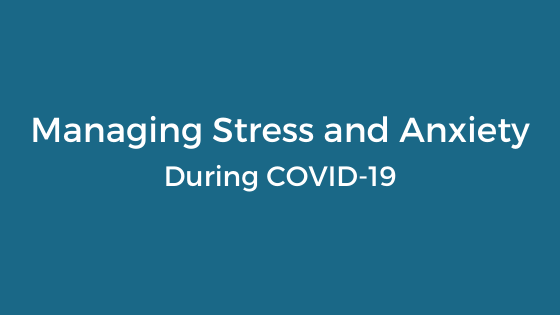 "Taking care of yourself is the most powerful way to begin to take care of others."
― Bryant McGill
During this challenging time and rapidly changing situation with COVID-19, we want you to know that myHealth For Teens & Young Adults is here for you. Changes in our routine, lack of control, and fear of the unknown can cause our mental health to suffer. Prioritizing self-care during this stressful time is important. It can be big or small, something you do by yourself, as a family- or both! Finding things that bring you joy like reading, cuddling with pets, going on a (safe) walk through your community are just a few ways we can take care of our mental health.
We might not have control of what is happening, but we do have a choice on how we handle it. Below are different techniques, resources and ideas to inspire you to take time for yourself, which can improve your mood and help you react calm when faced with stress or challenges.
Need a reminder? Follow myHealth at @myHealthMN on Instagram and Facebook. We will be sharing tips, leading meditations and more!
Self-Care
"Self-care is giving the world the best of you, instead of what's left of you."
— Katie Reed
If we don't take care of ourselves how can we take care of others? Self-care is when we take an active role in protecting our well-being and happiness, especially during times of stress. There are many ways to practice self-care- staying nourished, limiting media intake, regular exercise or movement and connecting with others are just a few examples. Paying attention to what we need and practicing self-care is not selfish, it can make us more resilient and help us better care for others.
How are you practicing self-care?  Take this quiz from one of our favorite resources, LoveIsRespect, to check-in with yourself and see how you're doing.
Meditation
Meditation is often described as focusing your mind for a period of time to think deeply. Meditation is practiced in many cultures all over the world. There are different techniques so it is important to be patient and find one that works for you. Below are a few resources to help you get started!
Guided Meditation:
A narrator leads the meditation, many times directing the person listening to connect with their body, breathing or imagine calming scenes.
Apps: Headspace and Calm are popular with free trials or free aspects. Take a look on your app store there may be others you enjoy- there are many that are friendly for meditators of all ages!
Videos and Audio:
https://www.mindful.org/
https://www.changetochill.org/activities-tools/
Unguided Meditation:
This type of meditation is focused on sitting quietly and paying attention to thoughts and sensations throughout the body for a set period of time.
Check out Headspace's guide on how to get started.
Mindfulness
Mindfulness is the ability to be fully present in the moment. There are many ways to practice mindfulness and build this skill so we are able to step back and be in the present moment in any situation. Just like anything, it takes practice to build this skill.  Meditation, reading, drawing, going for a walk, anything that allows you to focus on the present moment.
Add Mindfulness to your daily activities:
Mindful Walking– Taking a walk (following safe, CDC recommended practices) can be great for mental and physical health! On your next walk practice mindfulness.
Mindful Eating– During your next meal, take some time to be aware of your body's sensations while you eat.
Grounding Exercises
Sometimes we get overwhelmed and need some help focusing. Grounding exercises are a great way to refocus on the present and surroundings.
Try this countdown exercise when feeling overwhelmed:
Without moving notice your surroundings…
5 things you see
4 things you feel
3 things you hear
2 things you smell
1 thing you taste
Affirmations
We are all important and wonderful humans doing the best we can in a tough situation. Affirmations and mantras are a way we can show self-love. A person can speak these, write them down and read them daily.
Creating an affirmation can be easy. Start with the phrase "I am" and fill in a word you need – think about what is happening in your life and where you might want support. For example, "I am strong and resilient. I am resourceful."
Need a little more help with managing the Coronavirus pandemic? Check out our past blog post on a self-compassion exercise.
We are in this together, and help is always available.  If you're feeling alone and struggling, you can also reach out to The Crisis Text Line by texting TALK to 741741 or calling National Suicide Prevention Lifeline at 1-800-273-TALK.
Be well.